Inaugural Rivalry Series Split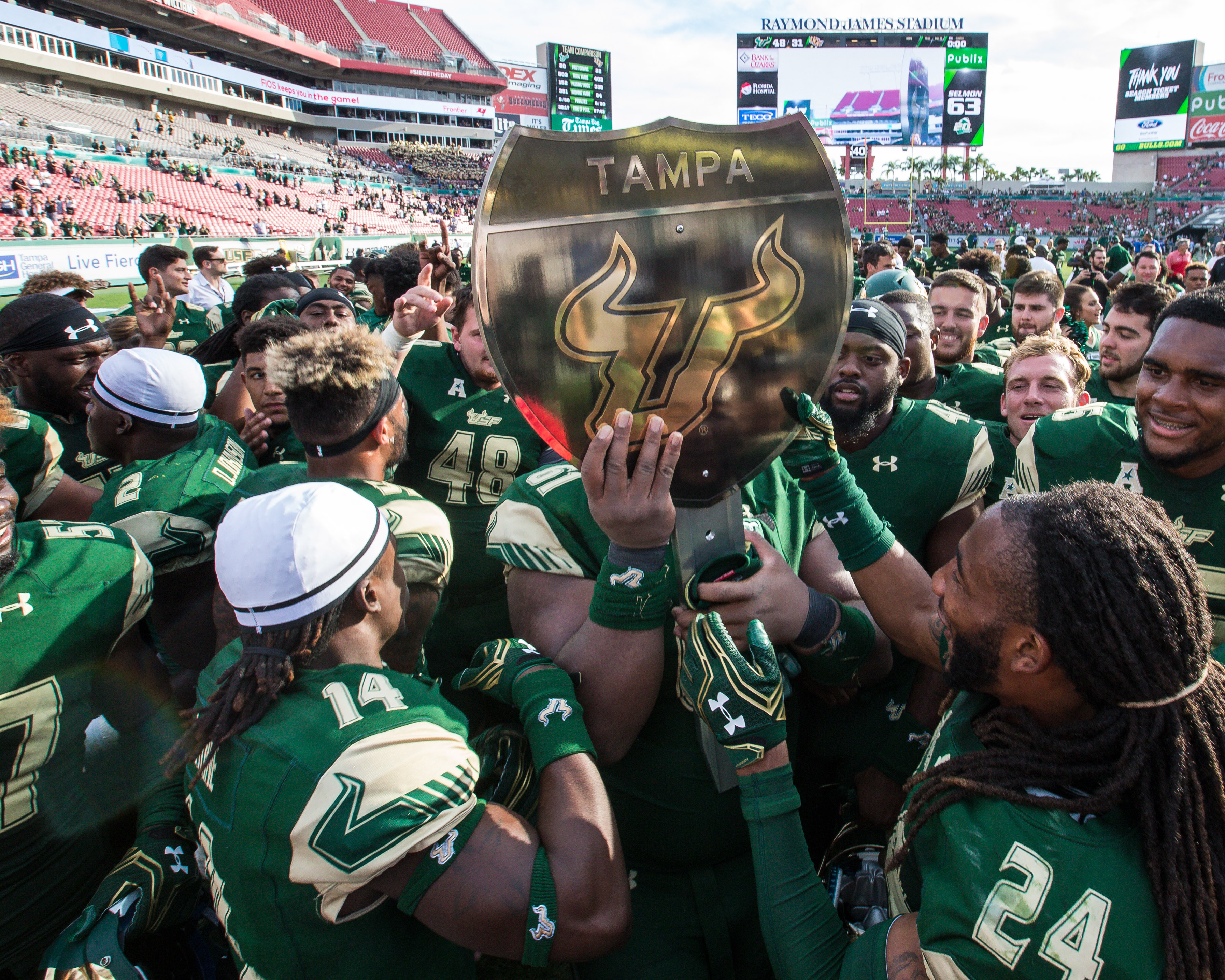 The Knights and Bulls each captured a trophy during 2016-17, the inaugural year of the War on I-4 Rivalry Series.
USF earned the first trophy by notching a 48-31 victory on the gridiron at Raymond James Stadium on Nov. 26. The Bulls rushed for 351 yards and five touchdowns on the ground in the win. Three turnovers by UCF proved costly in the game as the Knights cut the deficit to 31-24 near the end of the third quarter. USF out-scored its rival, 17-7, during the final frame.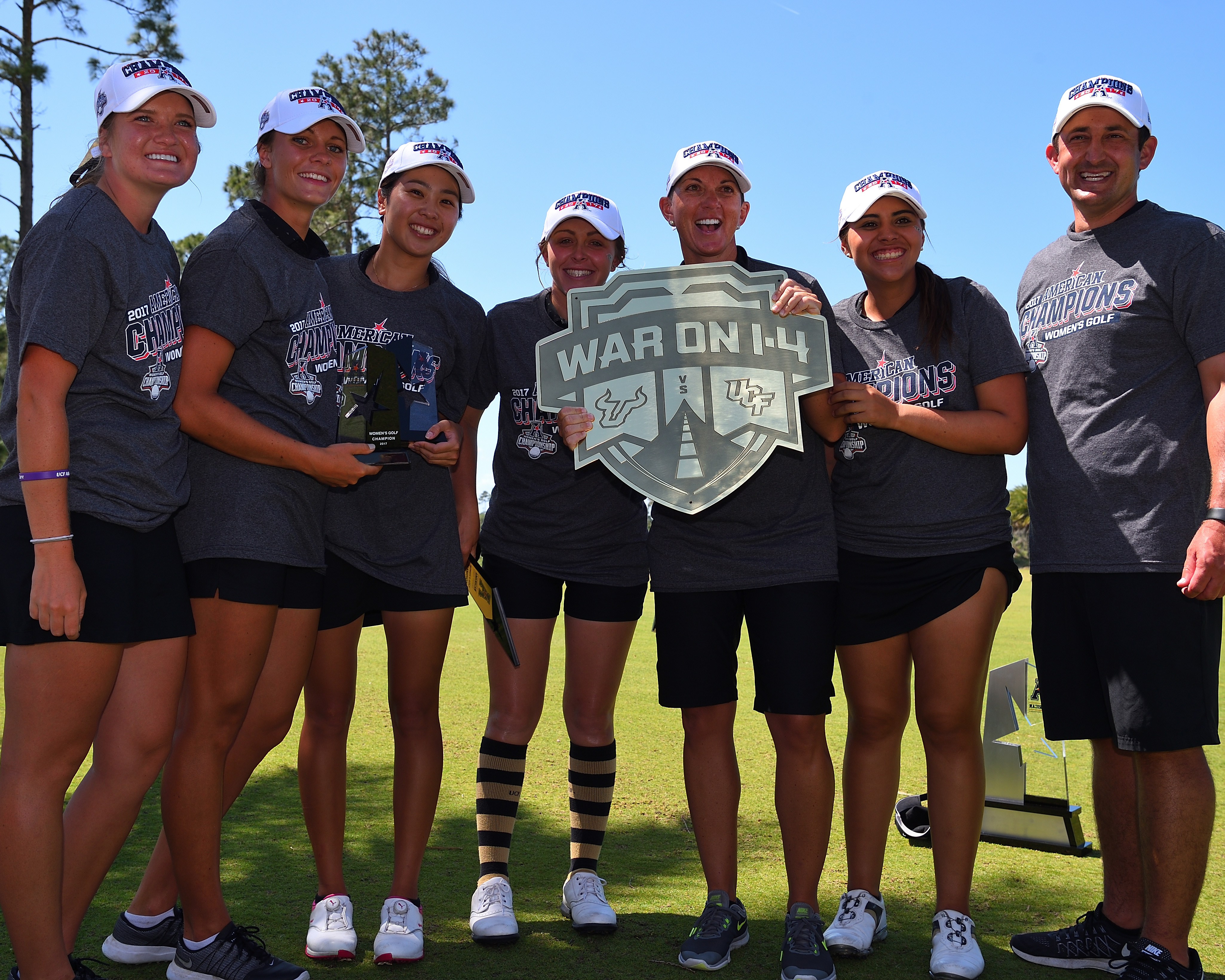 UCF took the season-long competition where six points in head-to-head matchups were award for each sport that both schools sponsor. The points were even at 15 following the football meeting, then UCF won five-straight matchups in men's and women's basketball, track & field and men's tennis to take a commanding 36-15 advantage.
The Knight clinched the rivalry series at the American Athletic Conference Women's Golf Championship on Apr. 25, where they won the tournament and celebrated with the War on I-4 trophy awarded to the season-long winner. The final tally of the season ended with UCF holding a 51-33 advantage.
---
A History Lesson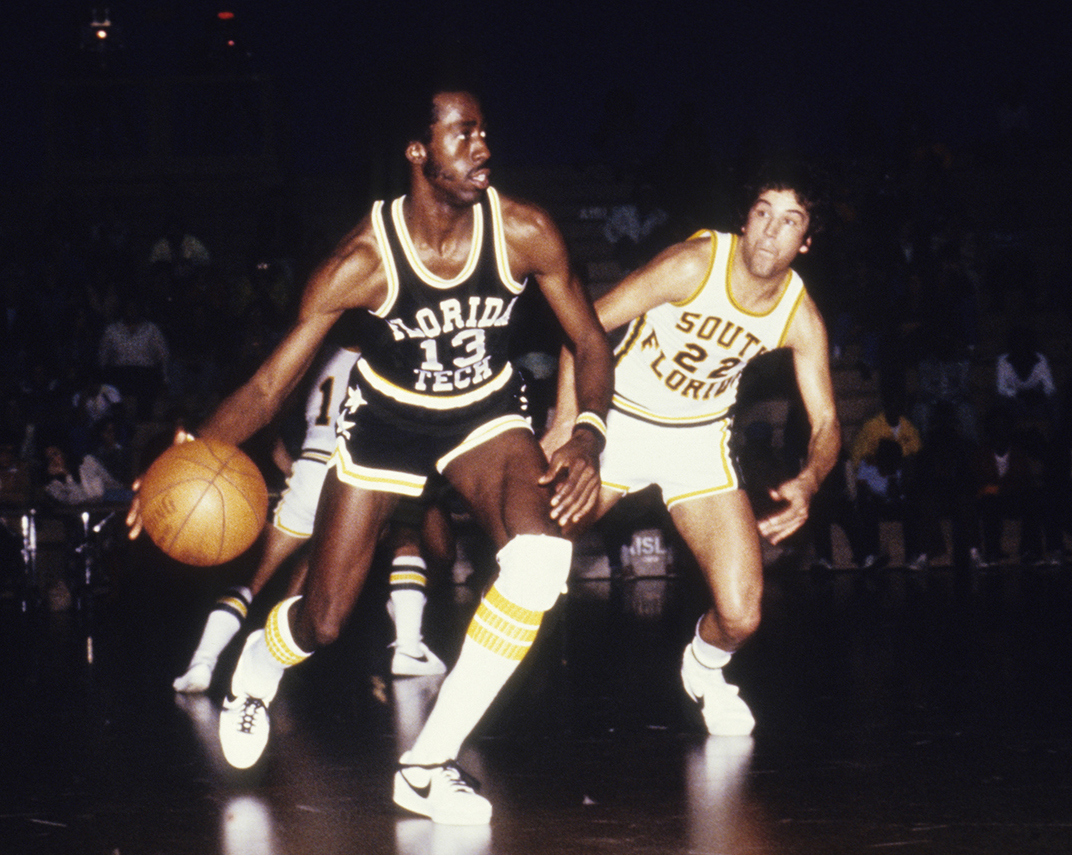 The first-ever meeting between a UCF team and a USF squad occurred on the hardwood in 1972. The rivals faced off in the final game of the regular season, with the Bulls coming out of top, 115-96, in Tampa.
The sports of baseball (1973), men's soccer (1975), volleyball (1976), men's tennis (1978) and women's basketball (1978) saw their first matchups in the 1970s.
The 1990s ushered in meetings between the women's tennis (1994) and women's soccer (1998) squads, while the softball teams began their rivalry in 2003.
When USF added football in 1997, the two teams were bound to meet up on the gridiron. UCF, which started football in 1979, moved to Division I-A (now referred to as FBS) in 1996, while the Bulls made that jump in 2001. The first meeting took place in Tampa during the 2005 campaign and began a four-game series where the Bulls won each matchup.
After a four-year hiatus, the football rivalry renewed and intensified when the two schools became members of the same conference for the first time. The Knights took the first two meetings in the American Athletic Conference, while USF posted a victory in 2015.
In 2016-17, the two schools unveiled the War On I-4 rivalry series.
UCF won the first year of the War On I-4 rivalry series by a tally of 51-33.
The First Meetings
Men's Basketball - 1972
Baseball - 1973
Men's Soccer - 1975
Volleyball - 1976
Women's Basketball - 1978
Women's Soccer - 1978
Men's Tennis - 1978
Women's Tennis - 1994
Softball - 2003
Football - 2005
*Only head-to-head sports listed