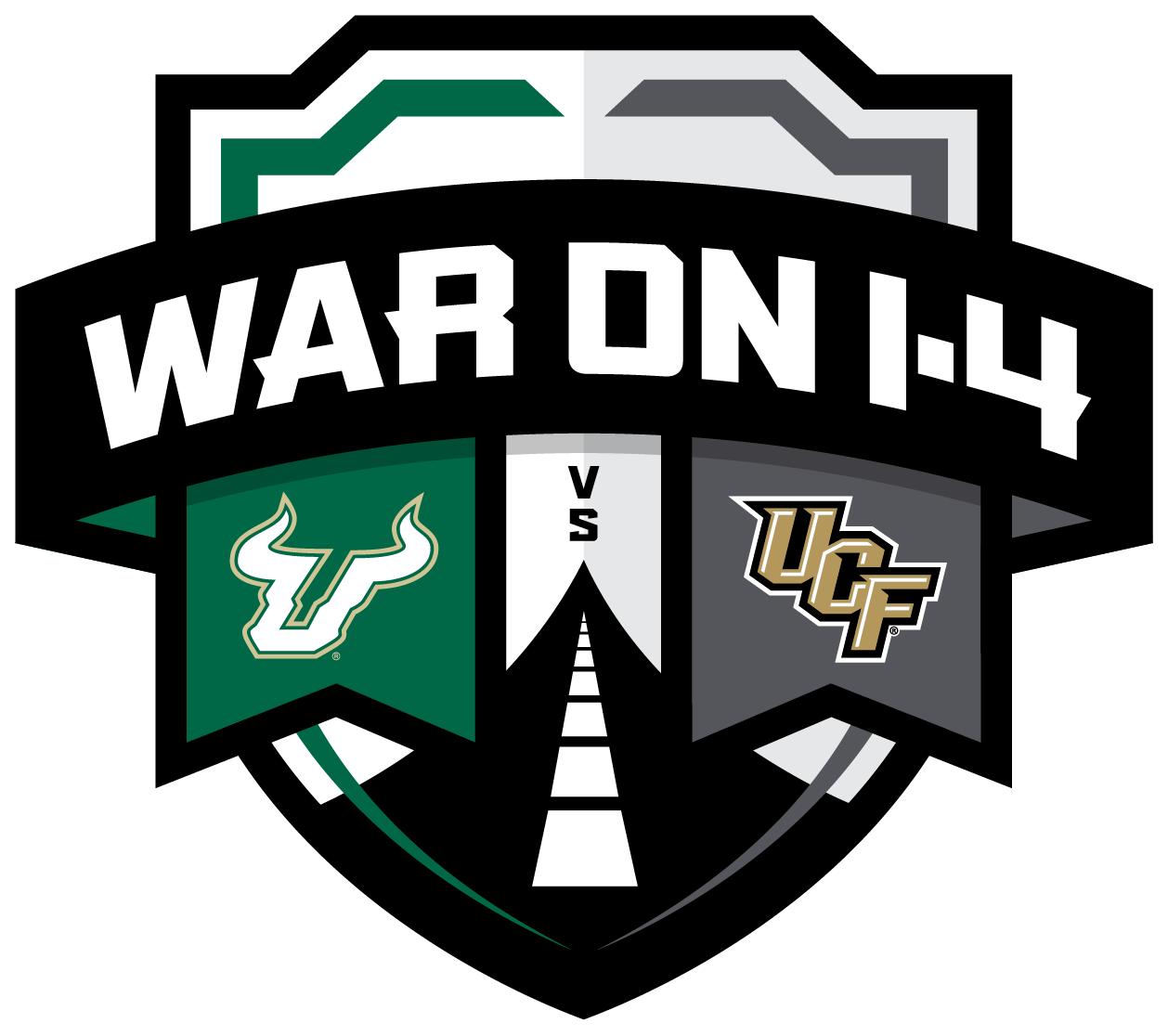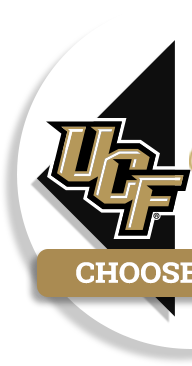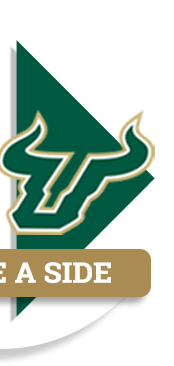 Inaugural Year Recap
USF took the first trophy by securing a 48-31 victory on the football field (More Details). The Knights captured the season-long rivalry series by finishing with a 51-33 advantage in points (More Details).
The War on I-4 represents a long-standing and passionate rivalry between the fan bases of two of the nation's largest and fastest growing universities. The Orlando and Tampa Bay metropolitan areas, which form the fourth-largest media market in the nation, are connected by 100 short miles of Interstate 4 (I-4). The official recognition of the rivalry and the traditional name, first established by the fans, creates an annual series of scored competitions across multiple sports programs. The War On I-4 rivalry series officially began Sept. 21, 2016 with a competition between the two schools' volleyball programs.
Knights Take Football Trophy
Mike Hughes returned a kickoff 95 yards to break a 42-42 tie with less than two minutes left on Nov. 24 at Spectrum Stadium. A sellout crowd of more than 47,000 erupted and the Knights held on from there. With the victory, UCF Football takes the War On I-4 Football Trophy and picks up an important six points in the year-long series.
A 3-0 sweep by UCF in a volleyball meeting on Nov. 25 at USF pushed the Knights' lead in the overall rivalry series to 21-9. It was the second win for the Knights over the Bulls in the three-day span. Kristia Fisher tallied a double-double with 14 kills and 12 digs for the Knights.
NEXT:
(W) Basketball | Jan. 14 | 12 p.m. | UCF at USF | Tampa, Fla. (Sun Dome)
Watch | Live Stats
PREVIOUS:
Volleyball | Nov. 25 | UCF 3, USF 0 | Tampa, Fla. (Sun Dome)
Recap